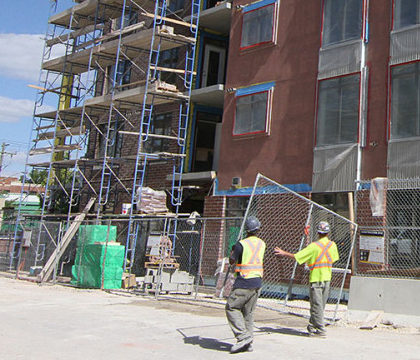 Dupont Constructive Interiors is a booming business in a thriving industry.
The Dupont family and management team are always looking for reliable and self-motivated tradespeople, who truly enjoy their work and the camaraderie of like-minded professionals. If you're an insulator, acoustic ceiling installer, framer, drywaller, taper, foreman, or have unique skills in project coordination and are looking for employment where win-win and mutual respect are the order of the day, give us a call today.
We reward excellence and like to promote from within, so if you're looking to turn a job into a career, this could be the professional opportunity you've been waiting for. Make your own personal business move up the ladder and call us today.
Careers
Call us today at
204-224-8829