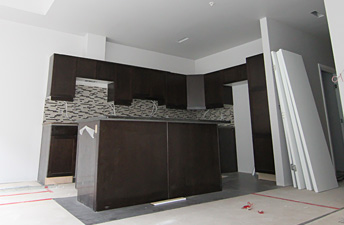 As new building products and techniques are continually being developed for the construction trades, the industry's top service providers are invested in staying current with the latest research, innovations and materials for comfort, style and finishing advancement.
Fueled by Dupont's innovation team mantra: "On Top Of Technology", the passion and focus to keep abreast of rapidly evolving breakthroughs in areas such as soundproofing, fireproofing, thermal dissipation, lighter weight materials and process efficiencies remains constant. And with the construction industry fully embracing the digital revolution, Dupont has adapted its way of doing business and is even current with leading communication technologies, including real time basics like up to the minute messaging via text through to electronic blueprinting. All the while, be assured, the day to day never misses a beat.
LEED CERTIFIED
More than ever, your discerning customers – commercial and residential owners, landlords and tenants recognize the importance of being environmentally conscious ambassadors and stewards of this amazing little place we all call home.
As educated and responsible global citizens, Dupont understands just how important it is for each and every one of us to live and do our part for planet Earth. We get that your commitment to healthy green space environments is important to your clients, so as a result, it's just as important to us. Our conscientious team works very hard to ensure we're on the cutting edge of sustainable sourcing and responsible building, while being mindful of on-site waste throughout the various phases of project construction and clean-up. As a testament to our commitment to a greener planet and healthier world, you will find recycling bins placed at Dupont work sites, encouraging all of the industry trades to invest in our one-of-a-kind community.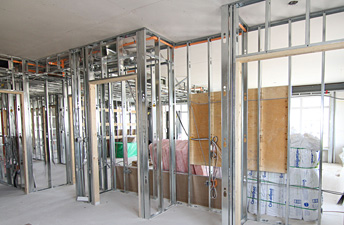 Innovation